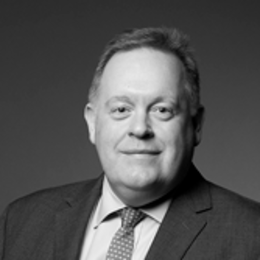 Chief Underwriting Officer
work
+44 (0) 20 7204 2445
david.simpson@thomasmiller.com
---
Career Summary
David joined Thomas Miller in 1999 after completing the BCL degree at Oxford University. Prior to Oxford, he had obtained first class undergraduate degrees in Politics and Law, worked as a Judges Clerk (the NZ equivalent of a Judicial Assistant) and practised from New Zealand's leading set of chambers, concentrating on commercial litigation in general and professional liability matters in particular.
David has handled claims against barristers for Bar Mutual throughout his time at Thomas Miller and is well-known in the lawyers' professional liability market for his involvement in most of the significant/high quantum claims against barristers in recent years.
His claims handling experience also includes claims against solicitors, patent and trade mark agents and occupational pension trustees, as well as providing risk assessment reports for underwriters on proposals for ATE insurance in commercial litigation.
David is the Chief Underwriting Officer of Bar Mutual Indemnity Fund Limited and his responsibilities include the day to day management of Bar Mutual underwriting issues and relationships with Bar Mutual's reinsurers.
---
Background
Director, Thomas Miller Professional Indemnity
Joined Thomas Miller in 1999
Barrister, Shortland Chambers, Auckland, 1994-1995
Barrister and Solicitor of the High Court of New Zealand, February 1994
Judges Clerk, Auckland Registry, High Court of New Zealand, 1993-1994
BA (in Politics) and LLB(Hons) (1993, University of Auckland), BCL (1998, Worcester College, Oxford University)
---
Special Experience
Defence of claims against barristers, solicitors, patent and trade mark agents
Risk assessment for ATE underwriters in commercial litigation