Annual General Meeting
The thirty-second Annual General Meeting of the Company is scheduled to take place on Tuesday 6th October 2020 at Devereux Chambers, Devereux Court, Temple, London WC2R 3JH commencing at 5.00pm.
As you will be aware, the current covid-19 pandemic has had an impact on the Company, including the arrangements for the AGM. It is expected that social distancing measures will be in force on the date of the AGM and therefore, regrettably, we will not be inviting Members of the Company to attend the AGM in person. Members will however be able to attend online via Lifesize using the following access information:
https://call.lifesizecloud.com/5216867 Passcode 1988).
Please enter your name/email to join the room. The room can be accessed through any device that has a camera and microphone (laptop or mobile device, for example). As Lifesize allows for a maximum of 100 attendees, could you please notify info@barmutual.co.uk if you intend to join the meeting via Lifesize.
The following documentation in relation to the Annual General Meeting is available on the Downloads page:
The Agenda for the Meeting
The minutes of the thirty-first Annual General Meeting
The Chairman's Report
Form of Proxy for the Annual General Meeting.
BY ORDER OF THE BOARD
K P Halpenny
Company Secretary
17 September 2020
Bar Mutual provides professional indemnity insurance to self-employed barristers in England & Wales.
All self-employed barristers are required by the Bar Standards Board to purchase their primary layer of professional indemnity insurance with Bar Mutual and Bar Mutual is obliged to provide them with professional indemnity insurance. Bar Mutual also provides professional indemnity insurance to single person entities that have been authorised by the Bar Standards Board and, on a discretionary basis, multi-person entities and alternative business structures that have been authorised or licensed by the Bar Standards Board.
Bar Mutual provides comprehensive professional indemnity insurance cover and an excellent claims handling service.
As a mutual insurance company owned by its members, one of Bar Mutual's central objectives is to provide professional indemnity insurance at a price that is fair and reasonable. Generating profits for distribution to shareholders is not one of its objectives.
Control of Bar Mutual's affairs rests with its Board of Directors. The Board is composed of non-executive self-employed barristers and two executives (the Chief Executive Officer and the Chief Financial Officer) from the management company, to which the day to day management of Bar Mutual is outsourced. The Board is responsible for setting Bar Mutual's strategies and policies and overseeing the performance of the executives.
Bar Mutual's executive functions are outsourced to Bar Mutual Management Company, a subsidiary company of Thomas Miller Holdings Limited.
---
30 April: IMPORTANT UPDATE - COVID-19
The economic turmoil caused by measures the government has had to take to try and prevent the spread of the corona virus has had a serious impact on the incomes of some of Bar Mutual's Members and therefore their ability to pay their annual premium to Bar Mutual.
Bar Mutual fact file
Bar Mutual was established in 1988.
Bar Mutual insures over 13,500 self-employed barristers and Bar Standards Board-regulated entities.
The minimum level of cover provided by Bar Mutual is £500,000 plus defence costs, each and every claim. The maximum is £2,500,000 plus defence costs, each and every claim.
All Members of Bar Mutual renew their professional indemnity insurance on 1 April each year.
Premiums are transparently set in accordance with a rating schedule published each year.
Calculation of the premium payable by each Member results in an automatic limit of cover, as shown in the table below. Higher limits of cover up to £2,500,000 can be purchased for an additional premium.
| | |
| --- | --- |
| Basic Contribution | Automatic Limit of Cover |
| £100 - £399 | £500,000 |
| £400 - £599 | £1,000,000 |
| £600 - £799 | £1,500,000 |
| £800 - £999 | £2,000,000 |
| £1,000 plus | £2,500,000 |
Contact us now to find out how we can help.
---
General Data Protection Regulation (GDPR) compliance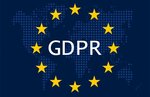 The Thomas Miller Group, including all owned and managed businesses, has implemented a personal data governance framework and operating model to ensure compliance with the requirements of the GDPR. For more information, please visit Bar Mutual's Privacy Policy.