Renewing your insurance
Your insurance expires on 1 April 2018. The quickest and easiest way to renew your insurance is via this link renew online which has the added advantage of allowing you to pay your premium by debit or credit card (for which no additional charge will be made). If, however, you would like to renew via hard copy form and have mislaid yours – please print another one out from the downloads section and submit it to us as quickly as possible.
To access the secure online renewal site you will just need your:
16 digit renewal code printed on your Renewal of Cover Form
BAR COUNCIL Membership Number (just the five numbers, no letter prefixes)
If you have any other queries about your renewal either call us on 020 7621 0405 or email us at info@barmutual.co.uk.
---
Bar Mutual provides professional indemnity insurance to self-employed barristers in England & Wales.
All self-employed barristers are required by the Bar Standards Board to take out professional indemnity insurance with Bar Mutual.
Bar Mutual provides comprehensive professional indemnity insurance cover and an excellent claims handling service.
Bar Mutual is a not for profit company. It is owned and controlled by its Members whose collective interests are paramount.
Effective control of Bar Mutual's affairs rests with its Board of Directors, the majority of whom are self-employed barristers. The Board is responsible for setting Bar Mutual's strategies and policies and overseeing the performance of the executive.
Bar Mutual's executive functions are outsourced to Thomas Miller.
Bar Mutual fact file
Bar Mutual was established in 1988.
Bar Mutual insures 13,000 self-employed barristers
The minimum level of cover provided by Bar Mutual is £500,000. The maximum is £2,500,000.
All self-employed barristers renew their professional indemnity insurance with Bar Mutual on 1 April each year.

Premiums are transparently set in accordance with a rating schedule published each year.
Contact us now to find out how we can help.
---
General Data Protection Regulation (GDPR) compliance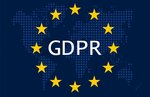 The Thomas Miller Group, including all owned and managed businesses, has implemented a personal data governance framework and operating model to ensure compliance with the requirements of the GDPR. For more information, please visit Bar Mutual's Privacy Policy.