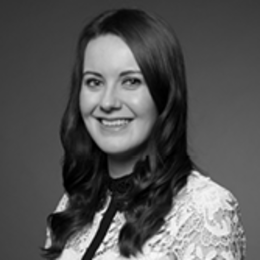 Solicitor | Claims Executive
work
+44 (0) 20 7204 2955
gemma.fleetwood@thomasmiller.com
---
Career Summary
Gemma qualified as a solicitor in 2016 and joined Thomas Miller as a Claims Executive in January 2018.
Gemma's experience in private practice of pursuing professional negligence claims against solicitors provides her with a unique tactical insight into the defence of such proceedings. She has previous criminal defence experience and this now assists her in defending disciplinary proceedings against members of the Bar. Gemma is also familiar with the operation of the family courts gained from acting for clients in divorce and financial remedy proceedings.
---
Background
CII Diploma in Insurance in 2020
Joined Thomas Miller in January 2018 as a Claims Executive/Solicitor for Bar Mutual.
Qualified as a Solicitor in England and Wales in 2016.
Legal Practice Course and Law LLB in 2013.
Graduate Diploma in Law in 2012.
English Literature BA in 2011.
---
Special Experience
Defence of negligence claims against barristers and previous experience pursuing negligence claims against a wide range of professionals.