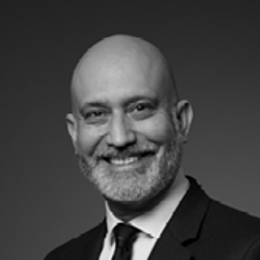 Chief Financial Officer
work
+44 (0) 20 7204 2474
---
Career Summary
Rajiv joined Thomas Miller in 2001.
He has had a varied career starting off in the profession as an Auditor, auditing companies such as P & I mutual marine.
He then joined Commercial Union (now AVIVA) where he performed various roles in their Life and Fund Management businesses, after which he joined an IT company.
Rajiv is the Chief Financial Officer of Bar Mutual Indemnity Fund Ltd and is an executive director of the company.
---
Background
Qualified Accountant
Finance Director of PI division of Thomas Miller managing PI businesses for barristers, Patent agents and Trade Mark Attorneys and Housing Associations
Finance Director of UK War Risks.
Languages spoken: Hindi
---
Special Experience
Setting up finance department and systems for IT Company.
Negotiating and arranging funding from Venture Capitalist.
Integrating financial products on merger between CGU and Norwich Union; integrated the various life finance functions into one.