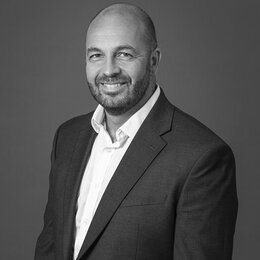 Director | Claims Director
work
+44 (0) 20 7204 2282
simon.lambeth@thomasmiller.com
---
Career Summary
Simon joined Thomas Miller in September 2017. Since then, he has defended all manner of professional negligence claims against barristers, as well as disciplinary proceedings and complaints to the Legal Ombudsman.
Simon is an experienced litigator and was previously a Partner in private practice at a major City of London law firm, specialising in professional negligence litigation. He has circa 18 years of experience and throughout his career has handled professional negligence claims and coverage disputes against most (non-medical) professionals including barristers, solicitors, surveyors, architects, engineers and other construction professionals, brokers and financial institutions/IFAs. He also has substantial experience of property damage, subrogation, product liability and ATE matters.
He was awarded the Blackstone Entrance Exhibition and qualified as a barrister in 1999. He re-qualified as a solicitor in 2001.
Simon has substantial experience of ADR and in particular has handled numerous mediations and settlement meetings.
---
Background
Senior Claims Executive. Joined Thomas Miller in September 2017
Previously employed as a Partner in private practice
A solicitor with 20+ years of experience of insurance litigation and professional negligence claims
Qualified as a barrister in 1999 (Middle Temple) and re-qualified as a solicitor in 2001
Graduated in 1996, LLB (Hons)
---
Special Experience
Defence of negligence claims and disciplinary proceedings against barristers, as well as complaints to the Legal Ombudsman
Attends Board and Committee meetings on behalf of the Bar Mutual
Bar Mutual's course lecturer of pupil barristers in relation to their compulsory Practice Management obligations